Closed / Open Mold Pour Under Vacuum Potting!
Product Announcement from Agile Magnetics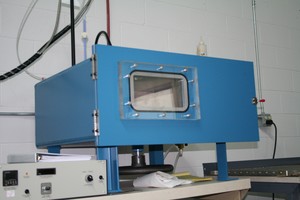 Agile Magnetics now offers pour under vacuum potting for closed mold and open mold applications for encapsulating transformers. We have three unique under-vacuum potting stations that allow for any custom application in low and medium volumes. We are a 40,000 square foot manufacturing center for transformers, inductors, coils, chokes, potted assemblies, and value added sub assemblies.
With our custom closed mold vacuum capabilities, Agile ensures void free epoxy encapsulation for better insulation, thermal transfer, and to avoid hot spots. In our open molding vacuum machines, we can accommodate unique applications and builds and still avoid the mechanical and dielectric problems that can occur when potting is not void-free.
At Agile, we provide value to you and your company at every stage in the magnetics process.
Call us today at 1-800-805-8991 or visit us on the web @ http://agilemagco.com
---