Filter Aids.... for your Biodiesel Process
Product Announcement from MaxFlo® an Agrilectric Research Brand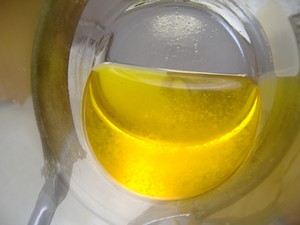 The MaxFlo® family of filter aid products are based on a natural amorphous silica product. Not only are MaxFlo® products created from a renewable resource, they are engineered through the precise control in proprietary processes to yield a range of high performance properties that are as beneficial as they are environmentally sound.

If you use filtration and Magnesol® in your biodiesel process, let us show you how to use MaxFlo® to achieve:
Purer Product
Lower Processing Cost
Higher Throughput
Greater process efficiencies and a quantum leap in environmental sustainability.

The staff at MaxFlo® Filtration applies extensive filtration knowledge and experience, R & D technologies, expertise and laboratory services to assist customers in resolving specific biodiesel filtration requirements.
The MaxFlo Advantage:
Allows use of lower cost feedstock
Better filtration, higher throughput
Greater clarity, improved color
Reduced water contamination
Drier filter cake, lower disposal costs
Faster clean up, more up-time
Environmentally sustainable
For a free evaluation, call 1-337-421-6375.
---