Air Innovations HEPAir® Cleanroom HVAC Systems
Featured Product from Air Innovations, Inc.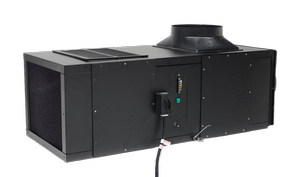 HEPAir® cleanroom HVAC units, which are available in horizontal modules, are the perfect solution for stable control of temperature, humidity, pressure and cleanliness. HEPAir integrated modular environmental control systems can be used in cleanrooms as well as in industrial and commercial applications such as computer rooms, laboratories, hospitals, facility additions, mini-environments, and process isolators.
HEPAir cooling units combine cleanroom air conditioning and HEPA fan/filter technology and do all the things you would expect from a larger, more complex system.