Ceiling Mounted Wine Cellar Cooling Units
Featured Product from Air Innovations, Inc.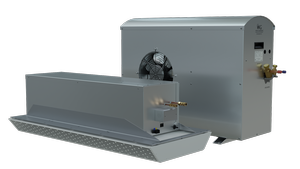 Wine Guardian's ceiling mounted wine cooling units are quiet, split wine conditioning systems that are ideal for small- to mid-size wine rooms with no room to install a traditional unit. These units were designed specifically for recessed ceiling mounting and fit comfortably between standard joist construction. Therefore, making them ideal for applications such as a wine storage display with living space around it or an all-glass wine room. Ceiling mount systems are available in two configurations with capacities to 4,300 BTU/H. Wine Guardian is a brand of Air Innovations.