Adjustable or Preset Miniature Pressure Switches
Featured Product from Air Logic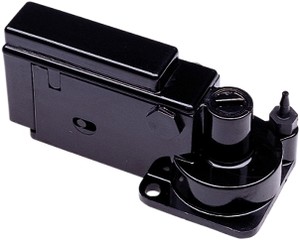 Air Logic manufactures adjustable and preset miniature Pressure Switches that provide an interface from air signals to electrical control circuits. The switches are ideal for general sensing applications.
The snap action switch provides a fast and reliable response. The switches have three quick-connect electrical terminals - normally open, normally closed, and common. An electrical wire harness can be purchased separately for easy wiring installation.
The standard switch is provided with a B80 barb for 1/16" I.D. tubing; barbs for 1/8" and .170" I.D. tubing are also available. Switch amperage is dependent on the model purchased; most models can be provided in a variety of amperages to meet your application specifications.