F-920 smallest lnline Filter
Featured Product from Air Logic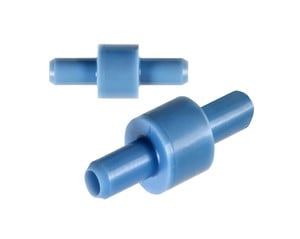 The F920 Inline Filter eliminates contamination in a pneumatic system. The overall size of the filter has been minimized to fit into the smallest design envelope. The filters are precision molded of polysulfone material. The filter media is Dutch weave 316 Stainless Steel screen which is resistant to corrosion. The product has straight barb fitting for 1/16" I.D Tubing.
F-920 Inline Filter
Smallest Inline filter
Filter Media 316 Stainless Steel Filter screen
Straight Barbs fitting 1/16" I.D Tubing
Common applications include:
Dispposable Devices
Medical Devices
Miniature Devices
Compact Filters
Lear more including specifications, connections, drawings, thumbnails and solid modes.