Industrial Filters from Albarrie Canada
Featured Product from Albarrie Canada Limited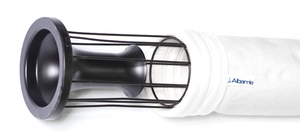 Albarrie Environmental Services offers a full range of industrial filters to fit any dust collection system, including pulse jet, reverse air, shaker and cartridge systems.
As a completely integrated filter manufacturer, Albarrie exercises complete quality control throughout the entire manufacturing and fabrication process – from the conversion of raw fibers into high-performance filtration fabrics, to the fabrication of advanced filters and dust collector accessories, all the way to expert, trouble-free installation performed in accordance with the strictest protocols.
It's a process we call "fiber to fabric to filter to fit", and it's the reason we can guarantee that every filter bag is made of technically innovative industrial filtration fabrics made with the highest quality.
We understand that fit is essential to ensuring the maximum effectiveness and longest life of each filter bag. We can design and fabricate custom bags to fit your specific application, and we can offer life-extension options like wear strips, reinforced loops or added woven cuffs.

For your convenience, we offer complete maintenance services for dust collectors. Our service team will install new industrial filters or perform bag changeouts. Please click below to learn more about our full services such as filter bag cleaning that can add years to the life of your bags, baghouse inspections to help you maintain emissions compliance, troubleshooting in the event of an emergency, and so much more.