Oil Blocker Barrier Boom For Secondary Containment
Featured Product from Albarrie Canada Limited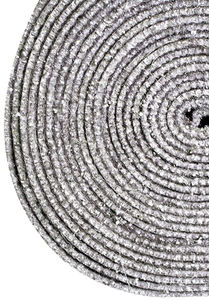 Secondary Containment For The Future
Albarrie's Oil Blocker Barrier Boom uses patented mineral oil reactive self-sealing smart fabric technology. It offers significant cost savings on both installation and operation when compared to traditional containment systems. If you have oil-filled equipment, you need secondary oil containment.
Albarrie's Oil Blocker Barrier Boom helps you meet oil spill containment requirements at your facility where the potential for oil discharge from mineral oil-filled equipment exists. The Oil Blocker Barrier Boom allows companies to quickly secure all or part of their containment perimeters to help meet federal SPCC regulations of secondary containment. It minimizes damage from oil spills and leaks by controlling the spill, keeping it with your property and containment area. In addition, the Oil Blocker Barrier Boom offers an excellent, affordable option for impervious sub-grade soils like clay. It puts the power to manage costs in your hands. We offer Oil Blocker Plus for sandy soils. For maximum protection, we recommend Sorbweb Plus™.
How It Works
Oil Blocker Barrier Boom is a smart geotextile fabric containing Albarrie's proprietary blend of polymers that seals and congeals hydrocarbons from mineral oil on contact. The material allows water to pass through but traps and immobilizes oil on contact preventing it from escaping your property.
Oil Blocker Barrier Boom is intended for facility owners to develop their own secondary containment design under good engineering practice.
Applications
Substation perimeters

Small-size transformers and other oil-filled equipment

In ditches

Impervious subsoil conditions
Features & Benefits
No Water Collection

- the smart fabric allows water to pass through the material but seals and congeals mineral oil on contact.

Flexible Design-

typical vertical application can also be installed horizontally as an oil-blocking blanket.

Customized

-

Oil Blocker Barrier Boom

can be custom designed for many applications. The design can include anything from inserting grommets to bonding other materials to it.

Easy to Install

- typical vertical installation is on the grade or to the dike in one day. Special equipment is not required. It can be installed around a substation fence or individual oil-filled equipment in a greenfield or brownfield application without interruption of service.

Easy to Handle -

cut and join in changing field applications. It can be extended or modified.

Polymers Stay in Place

- Produced with a continuous stream of oil immobilizing polymers encapsulated between two nonwoven geotextiles means there is no shifting of the polymer during handling, cutting or installation.

Environmentally Compliant

- Meets EPA requirements of Secondary Containment for SPCC 40 CFR 112.7 and IEEE Std. 980

Supply only
Specifications
Albarrie produces rolls that are 105 feet (32 m) long by 15 feet (4.5 m) wide (ARL). Oil Blocker can be custom cut to meet individual client requirements.

Oil Blocker has the highest polymer loading in the industry with a minimum of 2,500 mg/m2 or 73.7 oz/yd2. No other product comes close.

Up to 70% UV Resistant

Designed for impervious subsoils such as clay