5.0 TFT Display with Capacitive Touch
Featured Product from All Shore Industries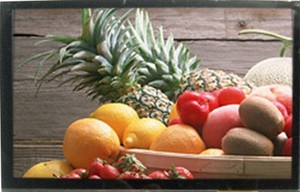 ASI Displays continues to feature a 5.0" TFT with integrated capacitive touch screen. The ASI-T-500MA6F5/D, with a luminance of 690 nits and a contrast ratio of 500:1, provides a bright 5.0" display, ideal for outdoor viewing. It features 800 X 480 (WVGA) pixel resolution, and full 24-bit RGB color, providing a sharp, crisp and bright display. Coupled with a state-of-the-art multi-touch capacitive touch screen, the ASI-T-500MA6F5/D is an ideal choice for displays requiring a simple, yet sophisticated, user interface.
Applications include navigators, personal communication devices, office electronic equipment, outdoor kiosks, auto/aviation/marine equipment, home appliances, Industrial equipment, medical equipment and any product requiring excellent readability under all lighting conditions and a user-friendly interface.
Contact ASI Displays if you have an immediate requirement. The ASI-T-500MA6F5/D is available in production quantities now.
ASI Displays offers a variety of TFT displays ranging in size from 1.44" to 12.1" to suit your varying applications. Resistive and capacitive touch screens are available on many units. Details for these as well as other TFT and Monochrome displays may be viewed on their web site, ASI Displays. Please also visit our website for a listing of our standard OLED displays, available in production quantities now.