Full Contract Manufacturing Services
Service Detail from All Shore Industries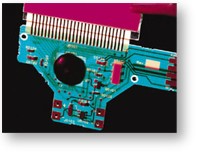 Engineering
ASI's team of engineers can fulfill any need - including software, hardware, industrial design and manufacturing engineering - from prototype through final production.
PC Board Assembly
As an OEM meeting the highest 9001:2000 standards, ASI's assembly capability includes the latest manufacturing technologies and equipment for the production of:
Through Hole
SMT (Surface Mount Technology)
COB (Chip on Board) Die Bonding
BGA & mBGA (Ball Grid Array & Micro Ball Grid Array)
Final Product Assembly
ASI's final product assembly operation is fully automated and equipped to handle large volume including electronic and electro-mechanical assembly, front panel assembly, etc. ASI's capabilities range from design and assembly with agency certification, to product completion - including consumer packaging, shipping, customs clearance and delivery to your door.
Capabilities cover everything from simple toys to sophisticated industrial products.
ASI is also prepared to contract partial production at any stage of the development and manufacturing process.
Contact ASI Headquartered on Staten Island, New York, All Shore Industries is today a Global Electronics Manufacturing company offering high volume manufacturing of standard and custom electrical and mechanical products, along with full design support for customer specific applications.