From Concept to Consumer Ready Products
Service Detail from All Shore Industries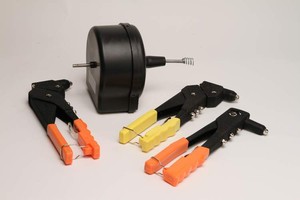 All Shore Industries' combination of U.S. engineers and Asian mechanical assemblers is there for clients across all industries every step of the way, from concept to completed product. Whether companies require assistance in the design of a single part or a complete product, All Shore's engineers are there to assist. For those companies with the ability to design on their own, All Shore can verify the design and produce the assembly for less.
High quality and state-of-the-art Asian mechanical and electro-mechanical assembly helps All Shore's clients bring products to market faster while staying within tightening budgets.
Contact us today to find out how All Shore Industries' electro-mechanical and mechanical assembly services can save your company money without sacrificing quality.