LCD Modules...2.2" TFT Transflective
Featured Product from All Shore Industries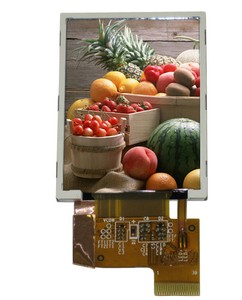 The ASI-T-2201DA0EN/D, a 2.2" TFT Transflective LCD, is simply another great example of ASI's dedication to expand its sunlight viewable TFTs. It features a 240 x 320 resolution. A Transflective display viewable in direct sunlight. The module has an outline dimension of 40.6 x 56.6 x 2.7mm with an active area of 33.84 x 45.12mm.
Samples and production quantities available now. Applications include mobile navigators, video systems, handheld instrumentation and metters or any other product requiring direct sunlight viewing.
ASI has a variety of TFT displays ranging in size from 1.44" to 12.1" to suit your needs. Resistive and capacitive touch screens available on most units. Some modules available with controller on board as well. Details for these as well as other TFT and Monochrome displays may be seen on their web site http://www.allshore.com/
With over 30 years of experience in the electronics manufacturing industry, ASI is able to offer a blend of creativity and reliability.