Weller Tips & Tweezers -Sale!
Product Announcement from All-Spec Industries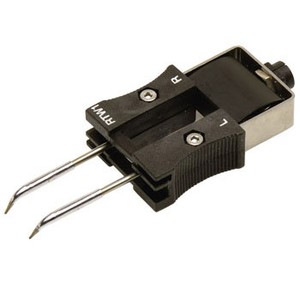 All-Spec Industries is an authorized distributor of Weller. Weller soldering products are known for their ease of use and durability.
On SALE now at All-Spec and starting at only $2.88!
Save up to 46% on these Weller Tips & Tweezers now!
LTD Tips are solid copper plated and designed to provide maximum heat transfer from heater to tip.
RTMS Series Chisel, Needle, Knife, Fine Point & Gull Wing Soldering Tip Cartridge Styles.
RTWMS Series Mil-Spec Tweezers Tip Cartridge: Designed for precise desoldering and rework of very small SMD components. Works with the WMRT tweezers and designed to meet the MIL STD 2000 requirement of 2mv RMS MAX.
---