Weller WBTS Power Drivers-New!
Product Announcement from All-Spec Industries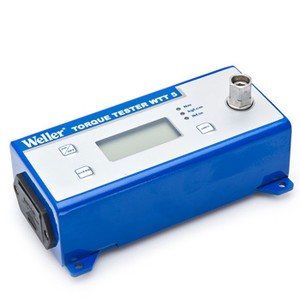 All-Spec Industries is an authorized distributor of Weller and stock a large number of Weller products including soldering irons, tips and stations. Weller soldering products are known for their ease of us and durability.
NEW Weller WBTS Torque Power Drivers, many to choose from and starting at just $61.00!
Features include:
Torque Tester for WBTS12 & WBTS35 Torque Limiting Screwdrivers-calibrates torque output of WBTS series drivers, manual/auto reset functions, certificate of calibration
Tool Balancer for WBTS12 & WBTS35 Torque Limiting Screwdrivers-reduces operation fatigue and made for use in hanging tools vertically above application
Electric Torque Limiting Screwdrivers-with push or level start, mechanical or electronic clutch, ESD-safe and clean room ready
Angle Head for WBTS 35 & WBTS12 Series Torque Limiting Screwdrivers
High Flex Spiral Tool Cable for WBTS12 & WBTS35 Torque Limiting Screwdrivers
Digital & Analog Power Unit for WBTS Torque Limiting Screwdrivers-voltage: 90-260VAC auto sensing, light weight and auto energy shut off mode

---