Thin Film Notch Filters
Featured Product from Alluxa, Inc.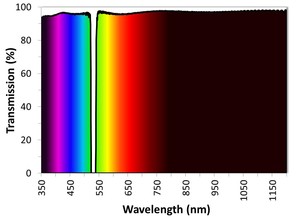 The deep blocking, tight wavelength control, steep edges, and wide-range transmission of ULTRA Series notch filters all allow for precision blocking of lasers or other light sources, without sacrificing the quality of target signals.
ULTRA Series notch filters are all designed and rigorously tested in order to exceed the requirements of the most advanced instruments. They are ideal for use in applications such as fluorescence microscopy, endoscopy, and DNA sequencing.