Brass Braid Sleeving for FIT Wire Management Line
Featured Product from Alpha Wire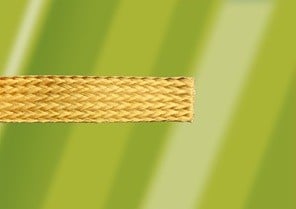 Enhance any application aesthetically, electrically, and mechanically with a brass braid that combines good looks with physical and EMI protection. Featuring tough, tubular expandable sleeving and protection from harmful microoganisms, Alpha Wire's Brass Braid Sleeving provides a high-end option for wire management needs.
Brass Braid Sleeving protects cables in a multitude of environments, including medical, food and beverage and semiconductor. This product is also ideal for retrofit applications, since it is an ideal way to install additional shielding to cable.
Speak to an expert to learn more.