High-Performing Hook-Up Wire: EcoWire®
Featured Product from Alpha Wire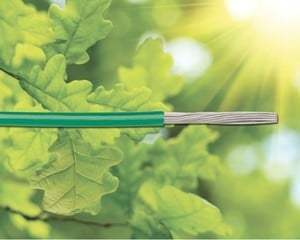 EcoWire is a revolutionary new hook-up wire that is smaller, lighter, and tougher than traditional PVC hook-up wire, all while being 100% recyclable.
In addition to its ecological benefits, EcoWire brings many performance advantages, including:
Up to 45% smaller diameter
Up to 40% lighter
10x better abrasion and pinch resistance
Better dielectric strength
Wide temperature range that meets VW-1
Low specific gravity
Fully Recyclable
If you are looking for a higher functioning wire that won't compromise your environment, EcoWire is your solution.
Speak to our experts to learn more.