Xtra-Guard® 1 Cables Now Offer Improved Ratings
Featured Product from Alpha Wire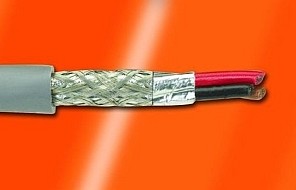 Alpha Wire recently updated the Xtra-Guard 1 High-Performance PVC cable family to include additional UL approvals and a wider operating temperature range.
"Xtra-Guard 1 is known throughout the cable industry as the standard in high-quality PVC cable, so our engineers continually work to identify additional improvements to maintain that well-earned position in the eyes of our customers," says Justin Dubow, Director of Marketing at Alpha Wire. "The UL SUN RES and 60C OIL RES/ UL OIL RES 1 approvals now allow Xtra-Guard 1 cables in all ten jacket colors to be used in an even more diverse range of applications than before." In addition to the expanded ratings, Alpha Wire has also achieved a lower temperature range that now spans from -35°C to +105°C (SR-PVC) and -30°C to +105°C (PVC). Since materials have not changed, Xtra-Guard 1 also still maintains its RoHS and REACH-compliant status.
Xtra-Guard 1 is available in over 544 standard constructions covering both multiconductor and multipair configurations, with 300 V and 600 V options. Many of these constructions are available off-the-shelf with next day shipping, in put-ups as small as 100 feet. With its premium-grade PVC insulation and jacket, Xtra-Guard 1 cable strips cleanly and routes easily. Alpha's popular Supra-Shield® system combines a triple-layer aluminum/polyester/aluminum foil with a tinned copper braid shield with tight 70% coverage. Supra-Shield offers exceptional EMI performance and flexibility to protect against noise and maintain overall system integrity. Order a free sample today!
To learn more about Xtra-Guard 1 high-performance cables, please visit www.alphawire.com