DEEP GROOVE BEARINGS: TOUGH AND EASY TO MAINTAIN
Featured Product from Alpine Bearing, Inc.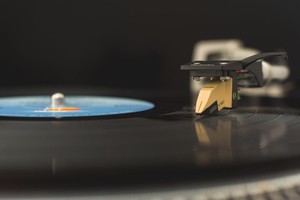 DEEP GROOVE BEARINGS: TOUGH AND EASY TO MAINTAIN
As part of our Bearings 101 series of informational articles, we've decided to highlight types of bearings or bearing components. This time, we turn the spotlight on deep groove bearings.
Contrary to popular belief, Deep Groove Bearings did not back up Jimi Hendrix at Woodstock.
Deep groove bearings are the workhorses of the bearing world. Consisting of four parts — inner and outer rings, a cage, and ball bearings, deep groove bearings can handle radial and some axial loads. Their flat edges provide larger surface areas for higher load capacities. Many are built with shields or seals. Both types of closures help keep out contaminants and retain lubrication, extending the life of the bearing.
They come in two types — single and double-row bearings.
We use deep groove bearings in the machine tool, material handling, medical/pharmaceutical, agricultural, rail, wind energy, and food processing industries. Their versatility makes them one of the most commonly used types of bearing. Their design makes them run smoother, creating less friction. Less friction decreases operating temperature, noise, and vibration, extends bearing life, and reduces energy use and cost. They also need less lubrication and maintenance, keeping repair costs low.
Deep groove bearings are relatively easy to install and can withstand high temperatures while maintaining high rotating speeds. Depending on the application and your location, choose deep groove bearings using either metric or imperial measurement systems.
Are you interested in any of our other Bearings 101 articles? Here's our glossary of bearing terms and our article comparing bearings and bushings.
Follow Us Online:
BEARINGS AND BUSHINGS: THE INSIDE STORY
Check out Alpine Bearings New Line Card
Alpine Bearing Earns ISO 9001 Proving Quality and Service Matter
High standards in product quality, customer service, and innovation are essential in the aerospace world. Our huge warehouse full of bearings means you'll get same-day shipping on most orders.

Click Here to Download Our Product Catalog Today
We Make The World Spin
Premium Quality Bearings Produced by the Industry's Leading Manufacturers.
Since 1957, Alpine Bearing has sought the industry's leading manufacturers to ensure the delivery of high quality bearings to OEMs, distributors, rebuilders, and individuals. We specialize in miniature and instrument, Thin section, spindle, Thinex and torque tube, stainless, chrome, radial, angular contact, and ball screw support bearings of all precisions. With thousands of bearings in stock, same day shipping is available on most products.
Alpine Bearing has a Class 10,000 clean room and as a certified re-lubrication facility for New Hampshire Ball Bearing (NHBB) & Nippon Miniature Bearing (NMB), we can customize our bearings to suit your needs. Bearings can also be re-packaged for optimum protection.
Offering bearing re-lubrication services
Alpine Bearing's re-lubrication center is a class 10,000 clean room with Class 100 laminar bench work stations certified to Federal Standard 209E. We are a certified re-lubrication facility for New Hampshire Ball Bearing (NHBB) & Nippon Miniature Bearing (NMB). We can customize bearings to suit your needs. We also re-package bearings for optimum protection.