Supplier of Quality Bearings
Featured Product from Alpine Bearing, Inc.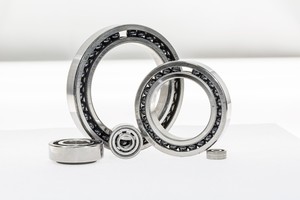 Alpine Bearing is a supplier of bearings to distributors and OEMs, featuring miniature, spindle, Thinex, torque tube, stainless, chrome, radial, angular contact, and ball screw support bearings in all precisions.
We offer only the highest quality bearings from manufacturers such as SNFA, NTN, GMN, SKF, Nachi and NHBB. Each series includes Light, Medium and Extra Small series.
We are here to help!
Our knowledgable sales staff will help guide you to the right bearing solution. If you would like sales to call you, wish to join our mailing list, or want us to send you a catalog, just let us know!