Custom Industrial Pipe
Featured Product from Altaflo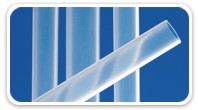 Altaflo is able to quickly and cost-effectively produce custom industrial pipe from fluoropolymer or fluoroplastic resins to meet your requirements.
CUSTOM SERVICES

Coiled Hose: All altaflo products are available in coiled configurations. We will manufacture to your specifications. Download our coiled hose worksheet for ordering. You can also contact our sales department to discuss specific details of your application. Precision Cutting: We are pleased to offer precision cutting services on product under 1". We use high speed rotary cutting equipment, designed for use with fluoropolymer materials, to insure straight, smooth, consistent cuts.
Custom Packaging: Product can be produced in a variety of length and packaging options. Please contact our sales department to discuss the specific details of your application.
Custom Assembly: We offer many custom assembly related services including but not limited to: heat forming, flaring, slitting and sub-assembly packaging.
Private Labeling: We respect the marketing strategies of our customers and as such offer private labeling services. We can manufacture and package to your specifications, including custom labeling, boxing or other requirements.
ALTAPAK™: For applications requiring the highest purity levels, we offer our exclusive ALTAPAK option. ALTAPAK provides surfactant cleaning, DI rinse & nitrogen purge all performed within a class 100 clean-room environment. This process is typically performed on High Purity PFA tubing or pipe but can be performed on other fluoropolymer products. Please contact our sales department for details.