2 Pedal Medical Foot Switch with Lockable Handle
Featured Product from Altech Corp.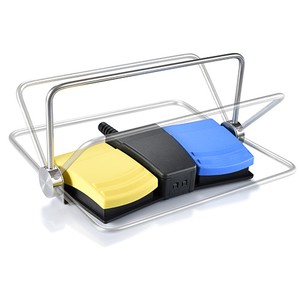 Carrying handles are typically used for applications that require a foot switch to be frequently repositioned during operation. Altech's new two pedal foot switch offers a lockable carrying handle featuring a five position detent, allowing easy access for mobility and storage; featuring stainless steel construction and easy to clean smooth surfaces.
Altech carries and impressive line of other foot switches for medical applications.