Heavy Duty Rope Pull Safety Switches
Featured Product from Altech Corp.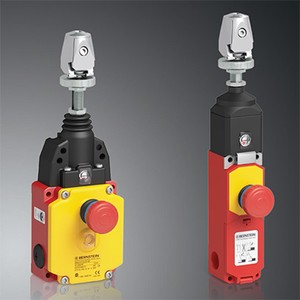 Whether on the conveyor belt or on the machine – when maximum safety is required, the Altech line of ope pull switches provide a proven and reliable technical solution. The rope pull switches can be deployed flexibly, are easy to install and convenient to handle. And most importantly: they offer maximum safety when it is needed.
Rope status display allows fast and correct setting and inspection
Integrated emergency stop impact button (optional for SR)
Easy to use with a double function palm button (emergency stop and pull release)
Economical installation due to the Quick-Fix clamping head
A cover over the mechanical parts ensures the switches are tamper-proof
Connection area and mechanical components are separate for extra safety
Flexible application due to different lengths
Manufactured in accordance with standards

DIN EN 60947-5-1
DIN EN 60947-5-5
DIN EN ISO 13850

BG and cCSAus approval
We all carry other Safety Switches.