Quality Liquid Tight Strain Reliefs
Featured Product from Altech Corp.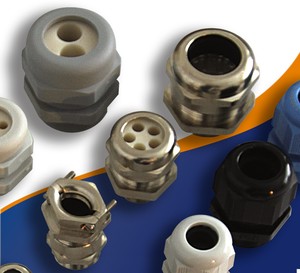 Full line of Standard and Industrial Series
Available in polyamide, nickel-plated brass and stainless steel
Straight-through, strain relief, bend protection, pull/bend protection, flat cable, multi-conductor and EMI/RFI functions
Available in PG, Metric and NPT thread sizes
Altech's full line of Liquid Tight Strain Reliefs (Cord Grips) are used to seal cable entries, keep contaminants from entering enclosures, provide strain relief and thus reduce stress on components and termination points inside enclosures. Functions include Straight-Through, Increased Strain Relief, Bend Protection, Pull/Bend Protection, Multi-conductor, Flat Cable and EMI/RFI. They can be used with almost any type of cable, cord or conductor - solid, stranded, flat, shielded, high temperature, etc., as well as some are ATEX.