Flexible Piping Solutions for Solar Power
Product Announcement from American BOA, Inc.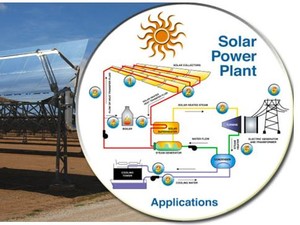 BOA Group Solar Tech products are essential for many solar power plants. The flexible elements compensate for thermal expansion (axial, lateral and angular movements), vibration & assembly misalignment. The parts allow for easy installation/dis-assembly, while requiring only minimum space, assuring long life and easy maintenance for solar power plants.
Flexible piping components from the BOA Group are used in industrial applications that demand high precision and require reduced system stresses and forces. Examples are routinely identified in industries ranging from process plants to aerospace, as well as future energy generation.
Priority is given to efficiency and process security for projects in "Green Technology" and renewable energy generation. Therefore, Solar Technologies can benefit in particular from the flexible system solutions of the BOA Solar Tech line. BOA Group high-tech metal bellows and metal hoses are designed exactly to the requirements of solar power plants and contribute to a secure process operation - and therefore contribute to a sustainable and environmentally friendly energy generation.
Use the links on the left to learn more via our website - or e mail us, we welcome your inquiries
---