Limitless Stacking Configurations Solve Problems
Featured Product from American Belleville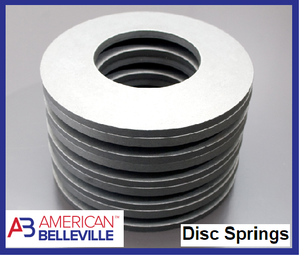 American Belleville Disc Springs are manufactured to exacting standards, where predictability, repeatability and long fatigue life are paramount.
Governed by the specifications outlined in the European DIN EN 16984/16983 (formerly DIN 2092/2093), they are engineered and manufactured to perform as needed in the most arduous dynamically loaded spring applications, where high load relative to available space is required.
Limitless stacking configurations help the end user achieve load curves that are either regressive, linear or progressive.
Our load/deflection calculations utilize a balanced combination of time-tested theoretical formulas and field-verified results