Receive Up to $25K for Your Welding Education
Service Detail from American Welding Society (AWS)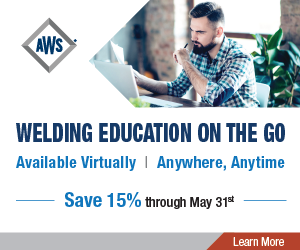 The AWS Foundation is committed to securing the future of the welding industry by positively impacting welding education. The Welding Workforce Grant is the latest effort to ensure a skilled workforce is ready when industry calls.
Grants of up to $25,000 are available to improve and expand training programs and institutions to increase the number of welding graduates across the country. Up to $325,000 will be awarded in 2020.
Grant applications open August 2020.