Tradeshow Shipping and Display cases
Product Announcement from Ameripack Corporation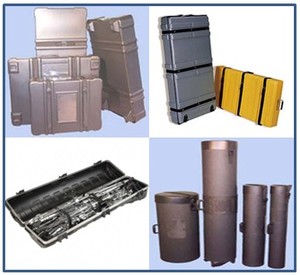 Presenting yourself professionally at a trade show can be critical to the success of your business and an important part of that professional appearance can be through the use of tradeshow cases. Ameripack's tradeshow cases protect your materials during transit and keep things neat around your booth as you set up and take down your booth and other presentation and trade show materials.
View our entire selection of tradeshow cases.
Tradeshow Shipping and Display cases.
If you regularly present at or attend tradeshows as part of your business, Ameripack has a complete line of cases to handle all your requirements. Among our tradeshow cases, choose from the following variety of display or shipping cases:
About Ameripack:
Founded in 1989, Ameripack is a manufacturer/distributor of carrying, shipping, rack-mount, and panel-mount cases. Ameripack has a sales office located in New Jersey, and stocking warehouses across the United States. Ameripack services accounts worldwide in a diverse marketplace including the Military, Medical Diagnostics, Occupational Health & Safety, Oil and Gas Analytical Instrumentation, Avionics and Government Agencies.
View our extesive line of cases including custom designed products:
---