Calibrating Your AMETEK Land Instruments
Service Detail from AMETEK Land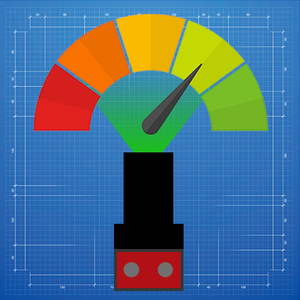 Why Choose AMETEK Land to Calibrate Your AMETEK Land Instruments?
There are many complexities to calibrating infrared thermometers, line scanners, and thermal imagers. Expert knowledge is required such as the effects of - size of source, ambient temperature, detector sensitivity (%E/°C), and more. For example, the magnitude of error generated using a source with an emissivity less than 1.00 whilst calibrating thermometers operating at different wavelengths.
The above complexities are amplified if you are calibrating high spec. infrared thermometers.

Some companies believe they have the necessary experience and knowledge to calibrate infrared thermometers, and often believe they are as straightforward as calibrating thermocouples, which they are not. For example, it would be wrong to assume 4-20mA output is based on a zero and span adjustment, or to adjust the thermometer without the knowledge of the linearisation adopted in the thermometer.

If the measurement technique employed is incorrect and the thermometer is adjusted, this will destabilise the thermometer, affecting the thermometer's repeatability, stability, accuracy, and the thermometer may not perform as specified.

Unless familiar with a particular model and having received formal training from the manufacturer, the quality and accuracy of any calibration undertaken is questionable. Often calibration is conducted annually or sometimes less frequently - a long time for the thermometer to be giving incorrect readings.

It is critical to employ someone with the necessary product and infrared temperature measurement experience to perform verification and calibration; this applies to most manufacturers of infrared thermometers.
At AMETEK Land, we manufacture high specification instrumentation; therefore, it makes sense to use only AMETEK Land approved service centres and partners to maintain and calibrate AMETEK Land thermometers, thus ensuring performance and investment protection.
We believe our on-site services represent excellent value for money in offering preventative maintenance and traceable calibration - often reducing plant downtime and minimising the expense of rejected material. Our site engineers are factory trained, use only original parts, and use factory-controlled calibration procedures with all test equipment being fully traceable to national and international standards. The work that we carry out is professionally documented and fully traceable through our control systems and accreditations.

Our policies, processes, skills, and resources are exemplary:
BS EN ISO 9001:2008 Quality Management System.
BS EN ISO 450001:2015 Health & Safety Management System.
BS EN ISO 140001:2015 Environmental Management System.
Backed by our global laboratories, dedicated to non-contact temperature measurement traceable to ISO 17025:2017.
We are open to third party audits if necessary.
As the manufacturer, we can support our products by offering repair, service, and calibration to meet published specification.
We can offer a service exchange to replace faulty equipment as part of planned maintenance.
Priority breakdown assistance to all our contract customers, minimising downtime.
Traceable calibration reports and certificates of conformity covering the site visit.
Planned maintenance at a frequency to meet your needs and requirements.
Factory-trained engineers.
With over 70 years of experience in non-contact temperature measurement, no other approved agency in the United Kingdom can offer the same level of service and calibration. Our instrument's repeatability, accuracy, and interchangeability are due to their design and traceable calibration in accordance with tightly controlled calibration procedures backed by our own UKAS accredited calibration Laboratory. In short, AMETEK Land service guarantees your instrument's operation and performance to meet published specification.

Click here to learn more.
We share our latest news, event information, and product and industry insights to keep you up to date.
Training
Our customised training courses deliver the essential application, product and measurement know-how to achieve optimum performance from your AMETEK Land instrument.
Watch>>>Inside AMETEK Land - Ensuring Accuracy from the Start
AMETEK Land (Land Instruments)
AMETEK Land (Land Instruments) is the world's leading manufacturer of monitors and analysers for industrial infrared non-contact temperature measurement, combustion efficiency and environmental pollutant emissions.
Through our trusted range of leading-edge technologies, we are chosen the world over to deliver the highly accurate measurement solutions that precisely meet every customer's process needs.
With unrivalled applications knowledge, choosing AMETEK Land ensures the highest standards of process safety, process control and product quality are reached.
AMETEK Land is part of the Process & Analytical Instruments Division of AMETEK, Inc., a global supplier of high-end analytical instrumentation.

Find the PRODUCTS you need or explore our solutions for your INDUSTRY now.