Latest Enhancements to Slag Detection System
Featured Product from AMETEK Land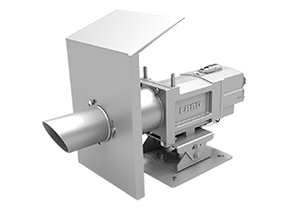 Introducing Latest Enhancements to Slag Detection System
We have made some exciting new enhancements to our Slag Detection System (SDS) and we are pleased to share with you all the latest improvements. ... Keep Reading
The Slag Detection System (SDS) is a continuous thermal imaging system, which provides accurate and timely detection of slag carryover during tapping or pouring of liquid steel and other metals, allowing plants to deliver improved yields, higher-quality products and a reduction in costly downstream additional processing.
The Slag Detection System is AMETEK Land's definitive solution for monitoring and reducing slag carryover in steel production facilities. It is proven to reduce slag carryover, save money and improve operator safety. Read more here.
JOIN THE CONVERSATION:
Welcome to our newsletter where we are pleased to announce our latest news, new application notes and case studies, event attendances and much more
To receive this newsletter directly to your inbox register here.
Training
Our customised training courses deliver the essential application, product and measurement know-how to achieve optimum performance from your AMETEK Land instrument.
Watch>>>Inside AMETEK Land - Ensuring Accuracy from the Start
AMETEK Land (Land Instruments)
AMETEK Land (Land Instruments) is the world's leading manufacturer of monitors and analysers for industrial infrared non-contact temperature measurement, combustion efficiency and environmental pollutant emissions.
Through our trusted range of leading-edge technologies, we are chosen the world over to deliver the highly accurate measurement solutions that precisely meet every customer's process needs.
With unrivalled applications knowledge, choosing AMETEK Land ensures the highest standards of process safety, process control and product quality are reached.
AMETEK Land is part of the Process & Analytical Instruments Division of AMETEK, Inc., a global supplier of high-end analytical instrumentation.

Find the PRODUCTS you need or explore our solutions for your INDUSTRY now.