6mm Diameter Gauging Probe – D6P
Featured Product from Ametek Solartron Metrology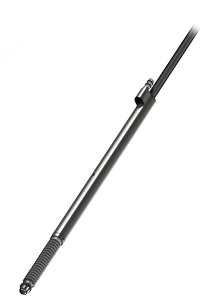 The lack of space to fit a gauge probe is often a problem for gauge
builders and test engineers alike. Very small pencil style gauge probes have usually meant a reduction in performance and/or life expectancy, but that has now changed.
Up to 25 % reduction in diameter over conventional gauge probes has been achieved yet performance and life expectancy has been maintained, due to a completely new approach to the construction of gauge probes. Long life precision bearings ensure that probes maintain their performance for millions of cycles.
D6P - 6 mm Diameter - Spring and Pneumatic
2, 5, and 12 mm Measuring Ranges
6 mm Diameter body
Same resolution and repeatability as 8 mm probes
Excellent when points are in close proximity
IP65 Sealing
Click Here to see the D6P 6mm Diameter Gauging Probe on the Solartron Metrology Website.