Single Leaf Flexure AUS
Product Announcement from Ametek Solartron Metrology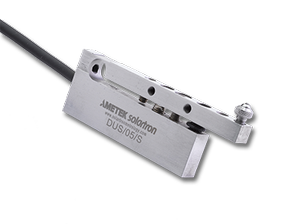 Designed with no wearing parts and with excellent repeatability (<0.15 µm), coupled to transducers with no contacting parts, leads to good gauge R&R combined with a very long life.
The flexure may be mounted so that little stress is applied through the gauge centre line, thus enabling precision profiling of moving materials such as sheet material, brake disks or rotating shafts.
The gauge is supplied inclusive of sensor but does not include the tool holder, tip carrier or tips. There are versions for spring extension or retraction with axial or radial cable exit.
---