Mini Probes - ID, OD Bore Measurement
Featured Product from Ametek Solartron Metrology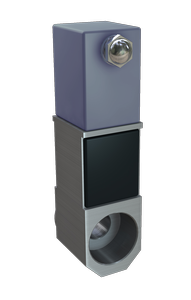 The Digital Mini Probe is a very robust miniature flexure with all the attributes of the larger flexure gauging products. It's particularly useful in all aspects of bore gauging where high accuracy and durability are required. A range of custom fit contact tips are available to suit most gauging applications.
A Tungsten Carbide contact tip is fitted as standard but a selection of customer replaceable tips with an M2 thread is available for special applications.
DM - Mini Probe
Accuracy better than 1 µm
Measurement ranges 0.5 and 1 mm
Spring Actuation
Click Here to see the Digital Mini Probe on the Solartron Metrology website.