IP 65/66/67 touchscreens withstand demanding environments
Featured Product from Amongo Technology Co., Ltd.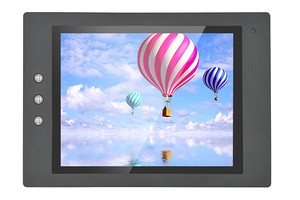 Amongo's special designed, waterproof, industrial LCD monitors are the ideal display solutions for application environments exposed to dirt, dust, debris water, moisture or even high-pressure wash downs. These waterproof monitors remain fully operational in outdoor locations and for harsh industrial purposes, with special interface connectors and enclosure structure.
These monitors feature IP level 6 dirt and debris protection, and water ratings of 5, 6 or 7. Several display sizes are available, including 6.5, 7 and 10.4 in. These monitors are ideal for outdoor industrial locations, as well as manufacturing environments that may include feature moisture or washdown. Operating temperatures vary by technology, but generally are -20° - 60°C.
HD cameras and motion sensors are optional equipment. Terminals can also be customized and branded for customers.