Medical Devices...Characterization of Materials
Service Detail from ANALYZE Inc.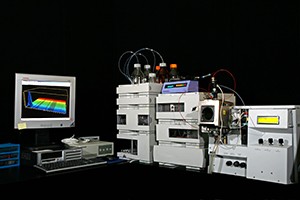 Given the critical nature of these devices to our personal health, it is important to be able to accurately and efficiently characterize these materials using a variety of chemical, mechanical and physical analyses.
ANALYZE's capabilities to assist clients with medical device issues include:
Characterization of Materials Used in Medical Devices
Verification of Material Integrity After Cleaning and Sterilization
Contamination Analysis
Extractable Analyses of Medical Device Packaging and Containers
Adhesion and Sealing Issues Associated with Medical Device Construction and Packaging
Chemical Solution and Environmental Compatibility
Surface Characterization
Failure Analyses
New Product R&D
Click Success Stories, # 008 for an example of medical device manufacture problem solving.
---