Custom Specialty Polymers and Resins
Product Announcement from ANALYZE Inc.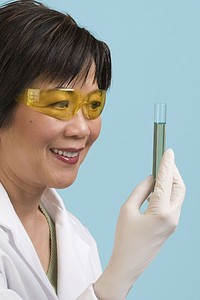 We create new corporate assets and intellectual property. New products and materials (created from the molecule up, if necessary) add strategic value to the depth and breadth of our client's key product lines. Insightful new product R&D and modifications to existing products are done in a timely manner to facilitate rapid returns on investment.
ANALYZE will provide strategic, technical and operational expertise to help companies grow and become more competitive by finding new solutions to industrial problems. The company has proven experience to perform the R&D required for inventing and producing proprietary products.
The spirit of invention is the innate human impulse that drives social and economic progress. Innovation is viewed as one of the key drivers for sustained economic growth in today's global economy. Businesses must constantly innovate in order to bring new products to market and maintain their competitive edge.

Contact ANALYZE with your custom specifications.
---