Compact, cost effective Planetary reducer
Featured Product from Andantex USA, Inc.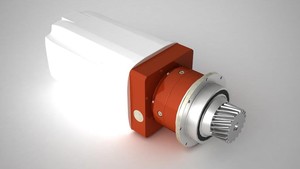 Units are available In-Line or Right- Angle. Furthermore ZERO-BACKLASH DualDRIVE (one motor) or TwinDRIVE (two motors) arrangements are available.
The inherent stiffness and robust life of the KRP range make these units an excellent choice for routers and cutting (laser, waterjet, etc.) machines. The ZERO-BACKLASH options allow the elimination of linear scales while still providing required accuracy and precision. Finally, the inclusion of the pinion makes these products extremely cost effective for linear or rotary axis drives.