Mini in line Servo Reducers
Featured Product from Andantex USA, Inc.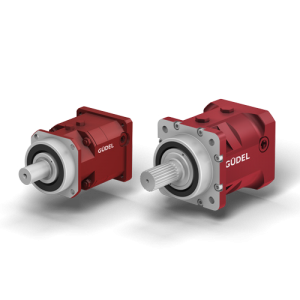 The compact dimensions allowed by the planetary construction and the availability of 4 backlash precision classes insure cost effective solutions that meet the necessary application precision.
The in-line configuration can be mounted in horizontal, vertical or any position. One two or three stages allow for ratios from 3:1 to 1000:1. Servo-motors are easily adapted to the input and output options include integrated pinion, output shaft (plain, keyed or splined), or hollow bore.
The two sizes extend the range of Andantex SRP planetary reducers so that all axis requirements on a machine can be provided by one supplier.