Multiwave Pro
Featured Product from Anton Paar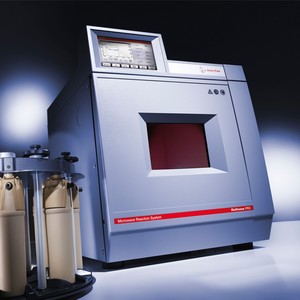 The master of sample preparation methods
Multiwave PRO masters high temperatures and provides comprehensive safety features. Its wide range of accessories allows digestion, leaching, oxygen combustion, solvent extraction, drying, evaporation, and UV digestion with one single system. Anton Paar's 90 years of experience in smart engineering and consistent use of high-quality components result in a microwave reaction system which runs reliably for years.
Multiwave PRO has the strongest microwave power on the market. The dual solution for reaction control - an immersing temperature probe with integrated pressure sensor in one reference vessel and infrared sensor underneath the rotor - ensures precise control of the reaction conditions.