Visit Arde Barinco at the 2019 Chem Show Booth 105
Featured Product from ARDE Barinco, Inc.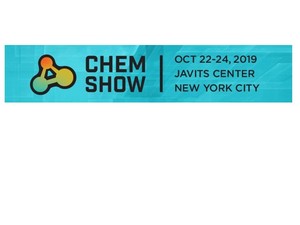 Welcome To Arde Barinco
Visit Arde Barinco at the 2019 Chem Show Booth 105 Oct 22-24 /NYC
High shear mixers for the dispersion of solids into liquids and the emulsification of immiscible liquid systems are manufactured by ARDE Barinco at their location in Carlstadt, NJ, USA. Helping our clients mix, disperse, deagglomerate, grind, and compound their high quality product in the shortest amount of time with the lowest operating and capital cost is the prime focus of our corporate efforts.
We want to help you accomplish your mixing according to your requirements. In order to do this, we need to know the requirements of your process. Our Mixer Data Application Form found at https://www.arde-barinco.com/Mixer-Form.aspx asks all the right questions so that you can be certain that we can help you specify not only the right machinery, but the most efficient processing method.
We will exhibit a totally new mixer at the CHEM Show. The Model CJ-4HPF uses a larger 1 HP motor in a convenient, bench top, plug into the wall model. This is the latest improvement in our CJ-4 Series. These mixers have allowed hundreds of start up companies develop and produce new products that become the link between a dream and the reality of full scale production.
---