Remote monitoring system for pumping stations
Featured Product from Arjay Engineering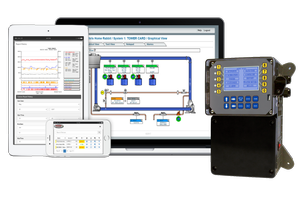 Pumping stations are a vital part of our wastewater infrastructure, requiring constant monitoring to ensure proper functionality. Arjay's Remote Monitoring System allows remote access to alerts, notifications, live data and history of up to 10 field devices. Saving you time, costs, manpower and ensuring pumps & equipment are operating correctly.
4500-RMS - Remote monitoring system for your field instruments
Simplify your monitoring approach with Arjay's remote monitoring system. Offering 24/7 monitoring, advance customization and instant alerts, the 4500-RMS helps improve operations by allowing for immediate response without being present near devices.
Visit our website or contact us at arjay@arjeyeng.com | 905-829-2418
Connect with us on social media: