ARMAKLEEN™ M-HP-2
Featured Product from Armakleen Company (The)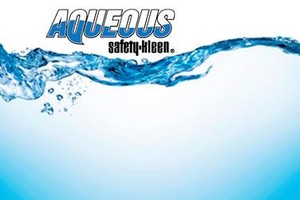 Liquid cleaner/rust inhibitor designed for high-pressure spray applications. This versatile cleaner is very low foaming, oil splitting and suitable for all metals. M-HP-2 also meets a variety of specifications including MIL-C-29602.
General Description
ARMAKLEEN M-HP-2 is the lowest foaming spray cleaner in the ARMAKLEEN line of products and can be used in High-Pressure cabinet washers with spray pressures above 60 psi. ARMAKLEEN M-HP-2 meets MIL-C-29602 titled "Cleaning Compounds for Parts Washers and Spray Cabinets". This versatile aqueous cleaner is effective on a variety of soils and is safe on steel, stainless steel, aluminum, brass, and copper. M-HP-2 effectively splits oil and can be used with oil skimming, coalescing and other filtration systems to extend cleaner bath life. Spray washing applications that continually foam even with the addition of defoamer should consider switching to ARMAKLEEN M-HP-2.
When left on metal surfaces, ARMAKLEEN M-HP-2 provides temporary indoor rust protection during storage and between operations. The amount of rust protection is dependent on many variables including the environmental condition of the storage facility.
M-HP-2 conforms to the following Specifications...
MIL-C-29602 - Titled cleaning compounds for parts washers and spray cabinets
Pratt Whitney PWA 36604 - Approval of cleaners used in manufacture and overhaul of parts requirements
Rolls Royce CSS253 - Test methods for qualification testing of processing agents
General Electric - Recommended practice for certifying agent approval of cleaning products used on metallic jet engine hardware
Allied Signal EMS 53170 - Material requirements for aqueous and semi-aqueous degreasing