Aqueous Cleaners and the Soils They Remove
Featured Product from Armakleen Company (The)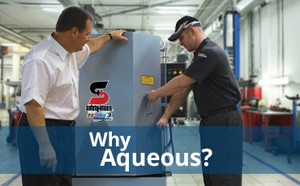 Parts cleaning is important – and necessary – to organizations that manufacture, repair, and maintain parts and equipment. So, it's equally as important that the right products and processes are chosen.
It's not quite as simple as it sounds, though.
Back in 1984, a series of Hazardous and Solid Waste Amendments led The United States Environmental Protection Agency to set some new guidelines for waste reduction associated with metal parts cleaning operations.
As companies set out to find alternatives to the traditional solvents and chemicals that were being used in parts cleaning, which resulted in air emissions, wastewater discharge, and hazardous waste, they stumbled upon aqueous-based cleaning solutions.
Click here to read the entire article