Automated Aqueous Cleaning Process
Featured Product from Armakleen Company (The)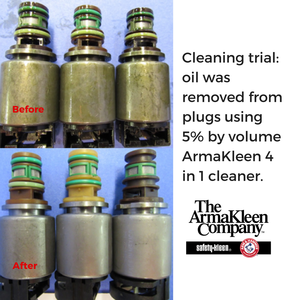 When attempting to answer questions about what cleaning solutions work best for certain applications and which are most cost effective, it's important to also consider what type of parts washer would work best for the solution, the soils being removed, and the cleaning process itself. Over the years, solvents have typically been regarded as superior cleaners, but with advancements made in aqueous cleaning technologies, aqueous cleaners have proven to be as effective as or better than solvents in many applications. So the question really boils down to what are you company's environmental and financial objectives and goals. To help answer these questions, there are a few things that need to be considered:
Are there any potential health & safety risks associated with the cleaning process?
What are your company's objectives for reducing hazards?
How much waste is being produced, and is there an opportunity to minimize waste?
How often do parts need to be cleaned?
How much time is spent on cleaning parts?
Are there any cleaning specifications or certifications required?
Are there any regulatory limitations that need to be considered?