Case Study: Baked on carbon be gone!
Featured Product from Armakleen Company (The)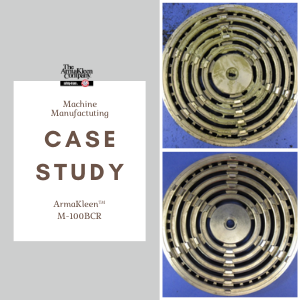 Case Study: If your company has to clean parts covered with baked on carbon, ArmaKleen's M-100 BCR (Baked on Carbon Remover) tackles this soil with ease. During this cleaning trial our team conducted for a compression technology company we cleaned stainless steel disks covered in baked on carbon, grease, grime, oil, rust/oxides, and shop dirt. Using 10% by volume solution of ArmaKleen™ M-100BCR in an Ultrasonic Washer for 30-60 minutes did the trick! These tough soils were whisked away.