Product Spotlight: Paint and Ink Remover
Featured Product from Armakleen Company (The)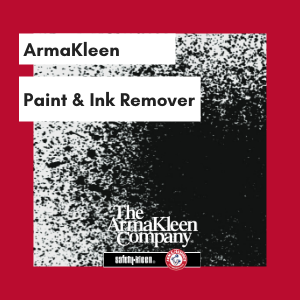 ArmaKleen™ Paint & Ink Remover is a non-hazardous, low-temperature, highly concentrated liquid cleaner designed to remove a variety of paints, inks, adhesives and other coatings from many types of substrates including steel, cast iron and aluminum. This product is effective at removing most paints used in industrial spray painting, powder coating, E-coat and other coating processes. It is also effective in removing most inks used in lithographic, flexographic, Gravure, screen and other commercial printing presses. ArmaKleen Paint & Ink Remover has also proven effective in removing adhesives, asphalt/tar and other manufactured coatings.
ArmaKleen Paint & Ink Remover is designed for use in automated immersion, spray* and ultrasonic cleaning equipment. Continuous agitation is needed in order for the product to mix and perform properly. ArmaKleen Paint & Ink Remover is NOT recommended for hand-wipe cleaning applications. Certain contaminants, such as dirt, grease and oil, can reduce performance of this product. It is recommended that dirty parts be cleaned and rinsed prior to using with the ArmaKleen Paint & Ink Remover. Equipment for use with ArmaKleen Paint & Ink Remover should be constructed of general-purpose construction steel or stainless steel.
*When using enclosed (cabinet style) spray washers the system must be vented unless the unit is completely closed (not designed to ventilate).