AIM®: Armstrong Intelligent Monitoring.
Product Announcement from Armstrong International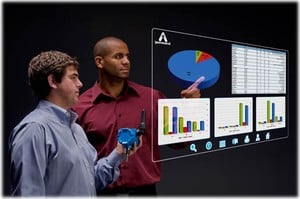 Armstrong Intelligent Monitoring - AIM®
Three Challenges - One System Solution
Three constant challenges that plant managers and maintenance personnel face in the operation of any system include:
Identifying a failure - ability to immediately pinpoint what has failed, when it failed and where it failed.
Evaluating the scope - comprehending the magnitude of the failure especially in terms of energy lost and emissions discharged to the atmosphere.
Measuring the impact - accurately calculate the costs including wasted energy, process disruptions and plant shutdowns, safety hazards and fines levied.
AIM® enables your team to tackle all three challenges with one system solution that combines a mix of methods including acoustic and temperature monitoring with integrated software through a smart wireless gateway.
Using non-intrusive technology combined with WirelessHART, the AIM® delivers:
Immediate failure notification of devices such as steam traps
Immediate notification of release to flare for emissions mitigation
Pinpoint accuracy of failure location for fast resource deployment
Detection of "sizzling" relief valves for proactive maintenance scheduling
Preemptive warning of hazardous vapor release to improve worker safety
---