Limit Lost Inventory with Zero Rust Aluminum Shims
Featured Product from Artus Corporation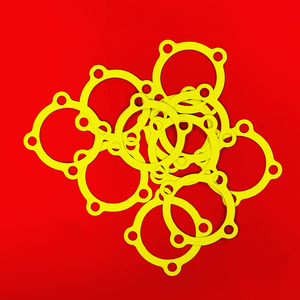 A leader in the production of high quality shims, Artus Corp. is best known for precision manufacture of custom shims (sizes to one thousandth of an inch) as well as convenient color coding for accurate thickness identification.
For your custom shims, we create a tool to be used for your exclusive requirements. We are able to make these to the specifications dictated by you, the customer. We use relatively low cost steel rule dies, reducing lead time. Any shape, any size, we can make your specifics a reality.
Artus Corp. precision manufactures the highest quality shims in color coded plastic, color coded aluminum, brass, stainless steel, and low carbon steel (cold rolled).