Polymer Material Failure Identification Services
Service Detail from Associated Polymer Labs, Inc.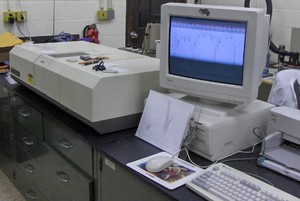 Having a polymer material failure you cannot identify? APL, Inc. Material Quality Assurance Programs that helps pinpoint polymer products that are not working. Before the product is made, materials need to be monitored for quality in manufacturing. We can also help by being a second source to collaborate your findings on a product issue. Quick turnaround times, and personalized services will pinpoint the problem, and get you back on track with your manufacturing process
APL will perform testing, document, report, and database all the results for you about your specific polymer materials and send you up-dated copies. APL has programs that continue to test your materials to keep consistancy with your end product. If you have specific concerns,
APL can perform your QA/QC testing with cost savings for the company.
---