AMPP Is Formed
Service Detail from Association for Materials Protection and Performance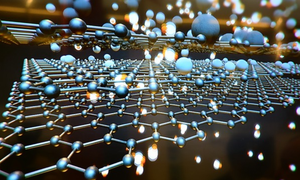 The new organization, the Association for Materials Protection and Performance (AMPP), was formed by a merger between NACE International, The Corrosion Society (Houston, Texas, USA) and SSPC: The Society for Protective Coatings (Pittsburgh, Pennsylvania, USA). AMPP's name, logo, and other brand elements were revealed at the event led by Bob Chalker, CEO of AMPP, as well as the organization's executive leadership.
"AMPP brings together the world's leading corrosion prevention and protective coatings organizations under one umbrella," Chalker says. "With a vision to create a safer, protected, and sustainable world, the new association will focus on the future of materials protection and performance."
Two Governance Structures
With more than 40,000 members in 130 countries, AMPP consists of two governance structures— AMPP, a 501(c)(6), and AMPP Global Center, a 501(c)(3). AMPP provides services to members in the areas of certification, accreditation, membership, advocacy, and public affairs, and the AMPP Global Center focuses on standards, technical and research activities, conferences, events, education, training, publications, and pre-professional programming.
"No other organization offers the depth and breadth of materials protection and performance information, standards, education, certification, and contractor accreditation programming that AMPP now provides," says Tim Bieri, chair of the AMPP Board of Directors and vice president for materials and corrosion engineering at BP America (Houston, Texas, USA). "Through AMPP, we will be able to raise the level of excellence of our professional community and have a greater impact on society through our expanded network of members worldwide."
"I'm looking forward to bringing together the expertise that's been instrumental in developing standards, training, publications, and other technical resources that support our members and advance our industry," says Joyce Wright, chair of AMPP Global Center and trade manager for strategy and innovation at Huntington Ingalls Industries—Newport News Shipbuilding (Hampton, Virginia, USA). "With one voice, contractors, owners, craftsmen, manufacturers, corrosion experts, consultants, and industry stakeholders will do more to protect society across the globe."
Voice for the Industry
While the AMPP staff has been working together since October, some program details such as accreditation and certification continue to evolve. For the near future, NACE and SSPC accreditations and certifications will remain as they are currently.
"For years, AMPP's new combined membership has been aligned in one very important way, our members are dedicated to protecting infrastructure and assets from corrosion and deterioration," says Chalker. "Guided by this common purpose, we will be a stronger, more powerful voice for our industry by working together."
About AMPP
The Association for Materials Protection and Performance, AMPP, is the world's leading organization focused on the protection of assets and performance of materials. AMPP was created when NACE International and SSPC united after more than 145 combined years of corrosion control and protective coatings expertise, and service to members worldwide. Today, AMPP is active in more than 130 countries and has more than 40,000 members. AMPP is headquartered in the United States with offices in Houston, Texas, USA, and Pittsburgh, Pennsylvania, USA. Additional offices are located in the United Kingdom, China, Malaysia, Brazil, and Saudi Arabia with a training center in Dubai.